Why You Might Want a Neck Lift
Posted June 15, 2020 in Neck Lift
2 Minute Read:
A neck lift offers subtle yet surprisingly powerful youth-enhancement benefits. That's because the skin around the neck is a crucial indicator of aging, for some people more than others. A neck lift can result in a better defined, more youthful appearance, and can often augment a facelift for an astonishing overall outcome.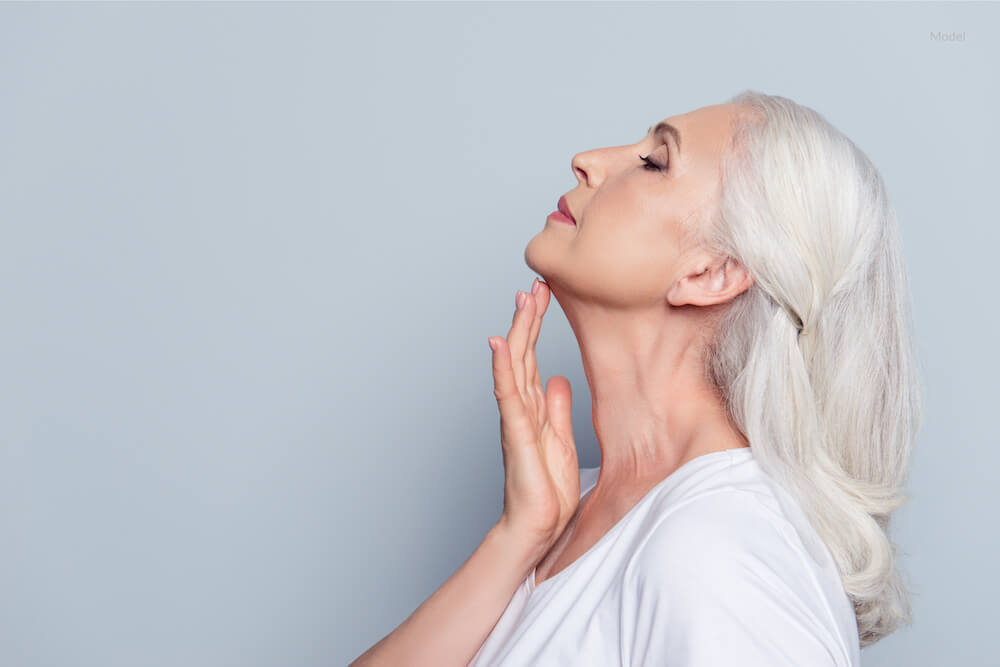 What Are the Signs That I Might Need a Neck Lift?
As we age, the tissues around the neck lose elasticity, resulting in sagging, excess skin and folds, or the appearance of thickness or wattles. As the skin loses definition, the proportions of the jaw and face can also become distorted. This can cause a fatigued appearance that many people find unattractive. 
You may also find yourself hating the sensation of the skin on your neck flapping when you shake your head, or the increasing need to hide your neck with a scarf.
What Is Involved in a Neck Lift?
A neck lift is an outpatient procedure that involves local anesthesia with sedation (or a general anesthetic in some cases, such as when combined with a facelift or other procedure). The surgeon makes an incision behind each ear to tighten the muscles, skin, and tissues of the neck. 
Following the procedure, swelling and bruising may result. Downtime can be up to two weeks or more.
How Should I Prepare for My Neck Lift?
There are several suggestions for preparing for this procedure and other forms of surgery. These include temporarily discontinuing medications, such as aspirin or heparin, that may thin the blood or interfere with recovery. It is also strongly recommended to refrain from smoking, as it slows healing and increases complications. 
Make sure you have a ride on the day of surgery, along with appropriate at-home support.
How Long Do I Have to Wait to See My Neck Lift Results?
Most patients will see visible results as soon as the swelling from the neck lift disappears. Extra care must be taken going forward to protect the neck from the sun. Leading a healthy lifestyle without fluctuations in weight, and refraining from smoking will help ensure you get the most out of the neck lift procedure. With care, results can last from ten to fifteen years.
Interested in Learning More?
A neck lift, whether it's performed alone or combined with a facelift, can roll back the years for many patients. If you think you're ready for a more youthful, serene appearance and a more defined face and jaw area, get in touch with the professionals at O'Neil Skin and Lipo Medical Center by calling (951) 296-1690 or by filling out our online contact form to learn more.