Non Invasive Body Contouring
Coolsculpting is one of many new procedures that have recently come on the market for body contouring, fat removal, and cellulite improvement. Coolsculpting relies on freezing the fat cells leading
to their destruction and reabsorption. It is Unique in that respect. There are also radiofrequency devices (Trusculpt / Vanquish) that send heat waves into the fat with similar results as coolsculpting. Laser machines (Sculpture / ILipo) also heat fat and improve body contour.
There are also several ultrasound devices (Liposonix, Ultrashape, and Velashape) that heat fat using ultrasound waves causing its destruction and reabsorption. These devices have become popular because they are non-invasive and have no down time when compared to Liposuction procedures (Tumesent Liposculpture / Smart Lipo). But do they provide equal results in fat removal and body contouring when compared to Liposuction procedure? The answer is definitely not.
Advantages of liposuction procedures are that they remove more fat and the results are permanent. They also only require one treatment where as almost all of the devices mentioned require multiple treatments (2-6).
Results are appreciated much quicker with Lipo procedures (Smart Lipo, Tumescent Lipo) with patients seeing body contour changes inside a week. It may take months to see the results from Coolsculpting or other non-invasive fat procedures which also would require multiple office visits and treatments.
Cost is similar with all the devices (machines) used for non-invasive fat removal and are comparable to Liposuction procedures. They may seem less costly at first, but after multiple treatments, they may actually cost substantially more than Smart Lipo or Tumescent Liposuction.
There is no downtime with these non-invasive Fat removal procedures. But Smart Lipo and Tumescent Liposculpture require 1-2 days of downtime. We offer several different procedures for body contouring, cellulite improvement and fat reduction at the O'Neil Skin and Lipo Medical Center. Make an appointment today to see Dr. O'Neil and discuss which might be best for you.
| | | | |
| --- | --- | --- | --- |
| Procedure | Devices | # Treatments | Result Time |
| Smart Lipo | Laser Mechanical | 1 | 1 Week |
| Tumescent Liposculpture | Mechanical | 1 | 1 Week |
| Trusculpt | Radiofrequency | 2-5 | 8 Weeks |
| Vanquish | Radiofrequency | 4-6 | 12 Weeks |
| Sculpture | Laser | 2 | 12 Weeks |
| ILipo | Laser | 4-6 | 12 Weeks |
| Velashape | Ultrasound | 4-6 | 12 Weeks |
| Ultrashape | Ultrasound | 1-2 | 2 Weeks |
| Liposonix | Ultrasound | 1-2 | 4 Weeks |
| Coolsculpting | Cold Producing | 1-2 | 12 Weeks |
Before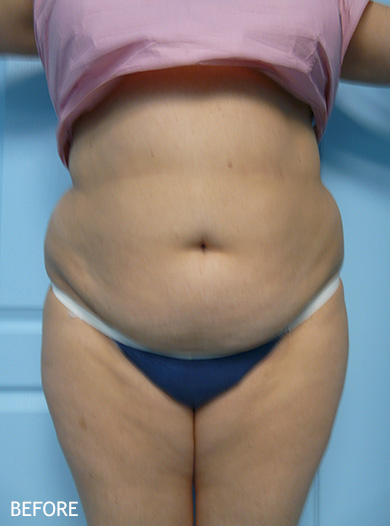 After