SmartLipo™
SmartLipo™ is a revolutionary method of liposuction that utilizes laser energy to reduce fat on various areas of the body. Also known as "laser lipolysis," this procedure rids the body of excess fat deposits, leaving the skin tighter and more contoured. Approved by the FDA, SmartLipo™ offers many benefits over traditional liposuction and other fat reduction techniques.
IDEAL CANDIDATES FOR SmartLipo™
In addition to having realistic expectations about the procedure, ideal candidates for SmartLipo™ are those who:
Are at least 18 years old
Are in good physical and emotional health
Have areas of fat that are unaffected by regular diet and exercise
Are bothered by areas of fat and want to get rid of them permanently
**SmartLipo™ should not be viewed as a form of weight loss, and individuals should be at or near their desired weight before the procedure is performed.
The Advantages of Smartlipo™
Smartlipo™ presents a number of advantages for individuals who are wish to permanently rid themselves of those unwanted fat deposits in areas such as the abdomen, flanks, "love handles," upper arms, and neck. Some of the advantages of Smartlipo™ include:
What is Acheived
With Smartlipo™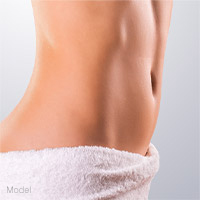 Permanent Results
Smartlipo™ destroys all of the fat cells in the targeted area by literally melting them away. This leaves individuals with permanent results.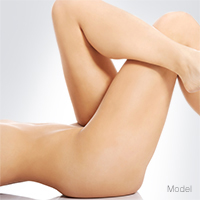 Skin Tightening
During a Smartlipo™ procedure, heat from the laser coagulates the tissue around the area by promoting the production of collagen. As collagen fibers are restored, the skin becomes tighter and more elastic.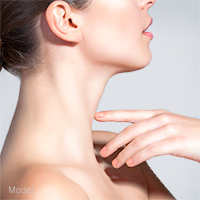 Fast Recovery
Smartlipo™ is a minimally invasive procedure that is performed under local anesthesia and intramuscular anesthetic with a seditive, requiring very small incisions to remove the melted fat. Although some light bruising may occur, you should be able to return to your normal activities within one or two days.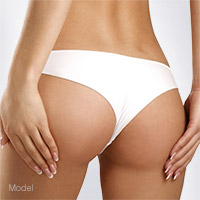 Many Treatment Areas
Smartlipo™ can be performed on just about any area of the body, including the neck, arms, breast area, "bra fat," midsection, "love handles," back, buttocks, thighs, "saddle bags," and knees.
Frequently Asked
Questions
Q. When can I resume work and my daily routine?

A. Most patients return to their normal activities in one or two days.

Q. When will I see results?

A. The results of SmartLipo™ are immediate for fat removal. Skin tightening will continue to improve over the coming month as the skin adjusts to the body's new contour and collagen is formed.

Q. Does SmartLipo™ produce lasting results?

A. Yes, since fat cells are permanently destroyed during SmartLipo™, individuals can expect long­lasting results. It is recommended that a healthy diet and exercise program be maintained to ensure the most enduring results.

Q. How long does the procedure take?

A. The typical SmartLipo™ procedure takes between one and a half to two hours, depending on the number of areas and the size of each area treated.

Q. How many areas of the body can be treated at one time?

A. It is not a problem to perform SmartLipo™ on more than one area of the body during a single treatment.

Q. How many treatments will I need?

A. Although one treatment typically shows a noticeable improvement, it is not uncommon for multiple treatments to be done in order to attain the most beneficial appearance.
Schedule a
Consultation
If you would like to schedule a consultation or ask a question, please fill out the form below or call us at 951-296-1690.