Chemical Peels Vs. Laser Treatments: What Do You Need to Know?
Posted October 20, 2020 in Chemical Peel, Fractional CO₂ Laser
3 Minute Read:
Both chemical peels and laser treatments address surface skin, removing damaged epidermis cells to reveal a new, healthy layer below. These non-surgical treatments offer relief from some of the most irritating skin concerns, such as fine lines, wrinkles, age spots, and acne scars. And while these treatments have similar goals, they go about achieving those goals very differently.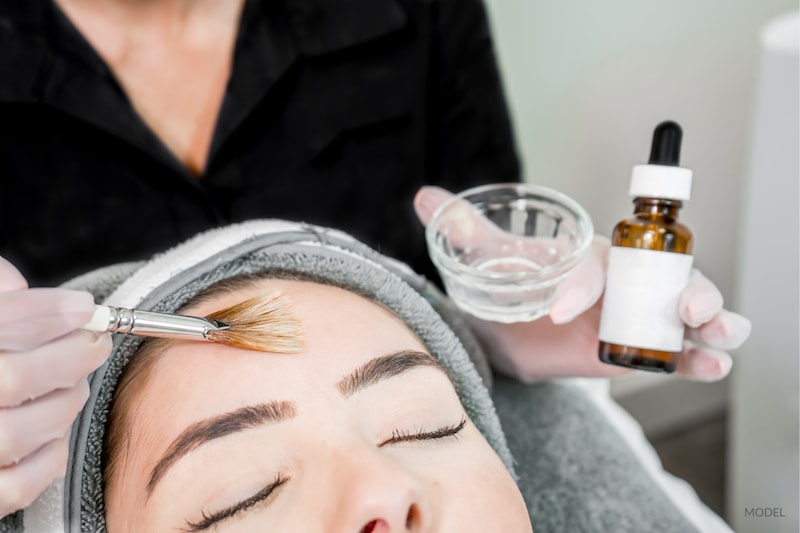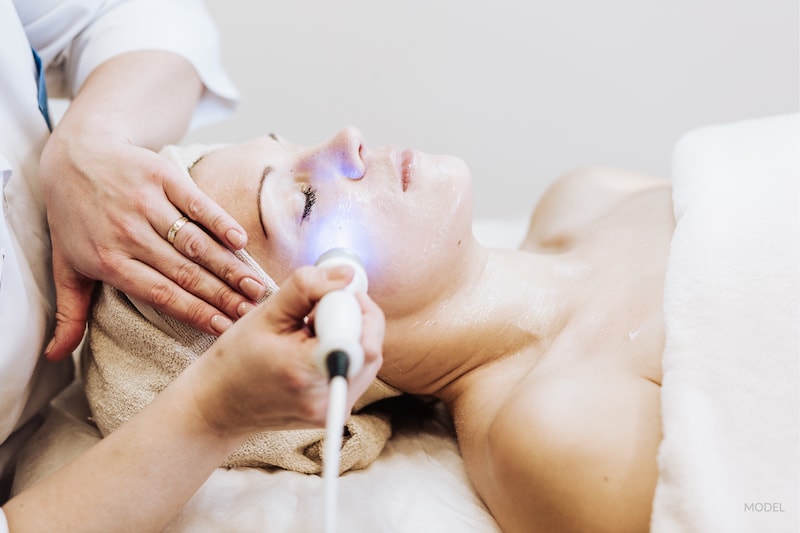 So, what do you need to know when choosing between a chemical peel or a laser treatment.
Enjoy a more youthful appearance by consulting with Dr. O'Neil regarding the best treatment for your skin condition.
What Is the Difference Between Chemical Peels and Laser Treatments?
You can find solutions to many superficial skin concerns with both chemical peels and laser treatments.
What Is a Chemical Peel?
Chemical peels use varying strengths of acid to remove the skin's outermost layer(s). There are three types of peels, including superficial, medium-grade, and deep treatments. Superficial peels use gentle, mild acids to exfoliate your skin. Medium chemical peels are stronger than superficial peels and act on the middle and outer layers of skin. Deep peels penetrate to the deepest layers of skin to remove damaged cells and create a youthful look.
What Are Different Strengths of Chemical Peels?
There are three strengths of chemical peels:
Superficial grade: The VI Peel® works on most skin types and is made from Retin-A, trichloroacetic acid, salicylic acid, vitamin C, and phenol. This light peel reduces the effect of hyperpigmentation and sun damage without requiring significant downtime or discomfort. Superficial peels can be repeated as necessary to achieve and maintain results.
Medium grade: Glycolic peels promote the skin's collagen and elastin production. This treatment works well with acne-prone skin and tightens pores for a smoother skin tone. TCA peels use trichloroacetic acid to soften wrinkles and correct pigmentation problems for even skin tone.
Deep grade: Phenol peels penetrate deep into the skin to reduce the signs of severe wrinkles and age spots. Although it's more uncomfortable than superficial or medium-grade peels, the results are worth it. These treatments cannot be repeated in the same way superficial peels can.
What Is a Laser Treatment?
Laser resurfacing treatments transform light or CO2 energies into skin resurfacing marvels.
Gentle beams of laser energy penetrate your skin, removing one layer at a time, for precise rejuvenation. Ablative lasers, such as the CO2 laser, is a more intense treatment that vaporizes dry, dead skin layers. Non-ablative lasers work less intrusively and heat the skin to encourage natural shedding. Multiple sessions may be required.
Which Treatment Is Right for You?
When choosing between chemical peels and laser treatments, it is important to consult with a provider who is skilled in both techniques. Depending on your specific concern, one treatment may be more appropriate than the other.
Want to Learn More?
Contact O'Neil Skin and Lipo Medical Center in Temecula at 951-­296-1690, in Aliso Viejo at 951-296-1690 or Sherman Oaks at 951-296-1690 today. 
Schedule a consultation to discuss your skin health and beauty goals with one of California's premier cosmetic surgeons.