Chemical Peel
Lines and wrinkles can make many patients look and feel older than they are. As we age, our skin can lose tone, firmness, and volume. While some patients only require minor touch-ups to correct their facial concerns, others struggle with serious facial damage that may require more attention. Dr. O'Neil's phenol chemical peel uses a strong, specific formulation designed to treat severe facial conditions to rejuvenate the skin for a healthier and more youthful complexion.
What Does a
Phenol Chemical Peel Treat?
✓ Acne scars
✓ Sun-damaged skin
✓ Scars
✓ Pre-cancerous growths
✓ Fine lines
✓ Deep wrinkles
✓ Pigmentation issues

Candidates
Not all patients who are interested in a phenol chemical peel will be able to undergo this treatment. Patients with dark skin may be highly affected by the lightening effect of this treatment. Phenol chemical peels are also not appropriate for individuals with excessive sagging skin and certain heart conditions. Be sure to discuss your medical history and concerns with Dr. O'Neil. He will then determine if a phenol chemical peel is the right treatment for you.
The best candidates for a phenol chemical peel:
Are in good physical health
Do not smoke
Will protect their skin from further damage following their procedure
Have appropriate skin problems treatable by phenol peel
BENEFITS
Provides dramatic rejuvenation results
Clear and luminous skin
Wrinkles, lines, and severe discoloration are significantly reduced
Creates a more youthful appearance
Long-lasting results
Phenol Chemical Peel
With Dr. O'Neil
Dr. O'Neil's phenol chemical peel is performed on an outpatient basis using local anesthesia or a sedative. This procedure falls under the classification of a deep chemical peel and will address the lower dermal layer of the skin. Certain patients may require pre-treatment for up to eight weeks to prepare the skin for the procedure and assist with the healing process. The solution will be applied to the surface of your skin, and patients will experience a tingling or burning sensation. After an appropriate amount of time, the solution will be washed off with water or a soothing ointment. Aquaphor will be placed on the treated skin for two days.
Concerns
Recovery
Because phenol chemical peels are intense treatments, your recovery time may last up to a few months. A thin crust will begin to form over the next seven to 10 days after the procedure. Once the crust starts to flake off, your face will reveal the new layer of skin. Swelling will occur but should resolve after a few days. Avoid direct sunlight on your new skin, and make sure to apply sunscreen daily. Persistent redness will occur for several months, requiring makeup use during that time.
Scars
Dr. O'Neil's phenol chemical peel treatment is non-surgical and does not require any incisions, which gives patients a smooth, scar-free complexion.
Pain
You may experience some slight discomfort following your phenol chemical peel treatment. Dr. O'Neil will provide you with medication to help ease your pain, and he will give you specific instructions to follow regarding how to care for the treated area.
Cost
The average price of a phenol chemical peel can vary from $750 to $5,000 depending on the areas treated.
Before & After
Gallery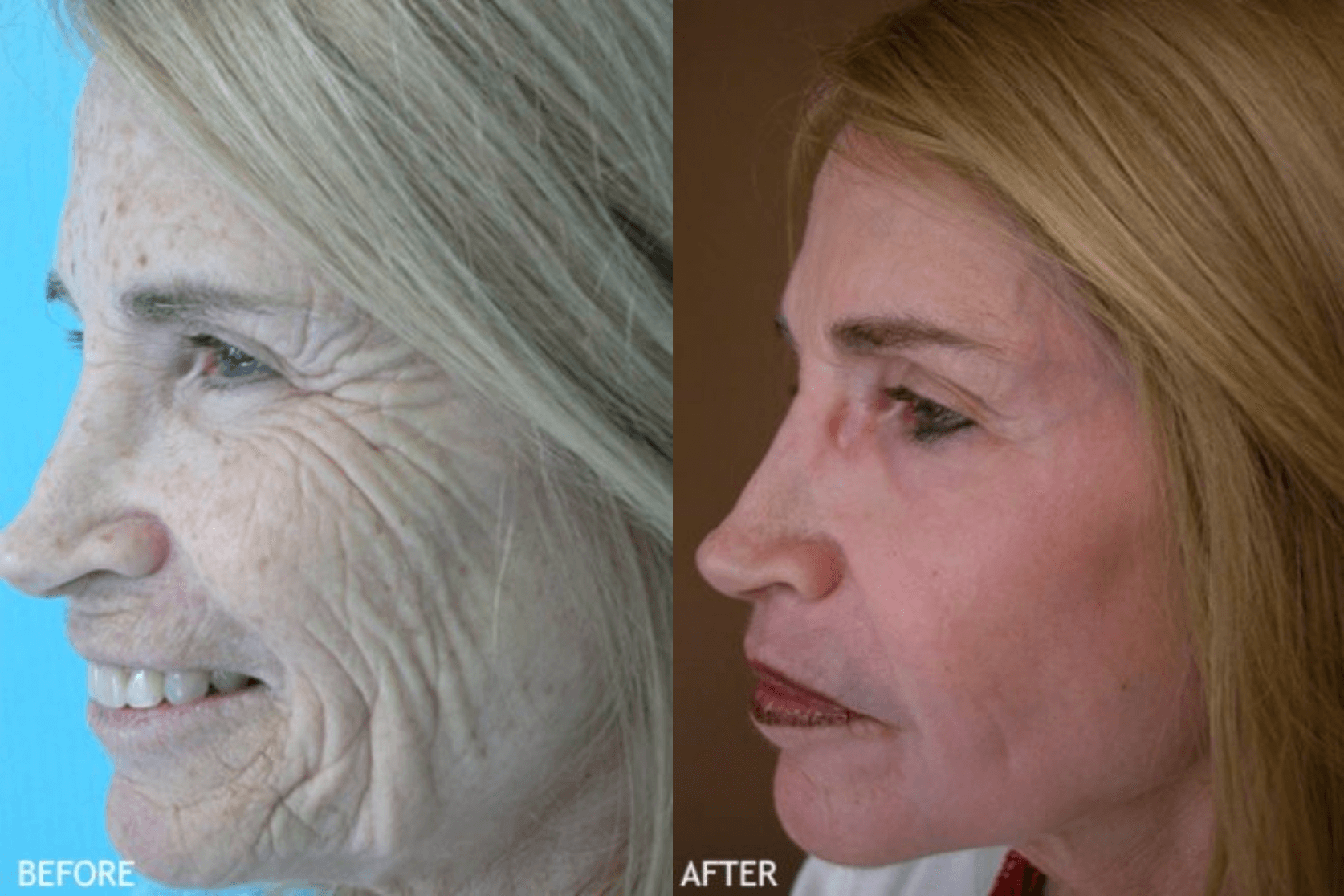 * Every case is different and results do vary. I will be able to address your individual case during your consultation.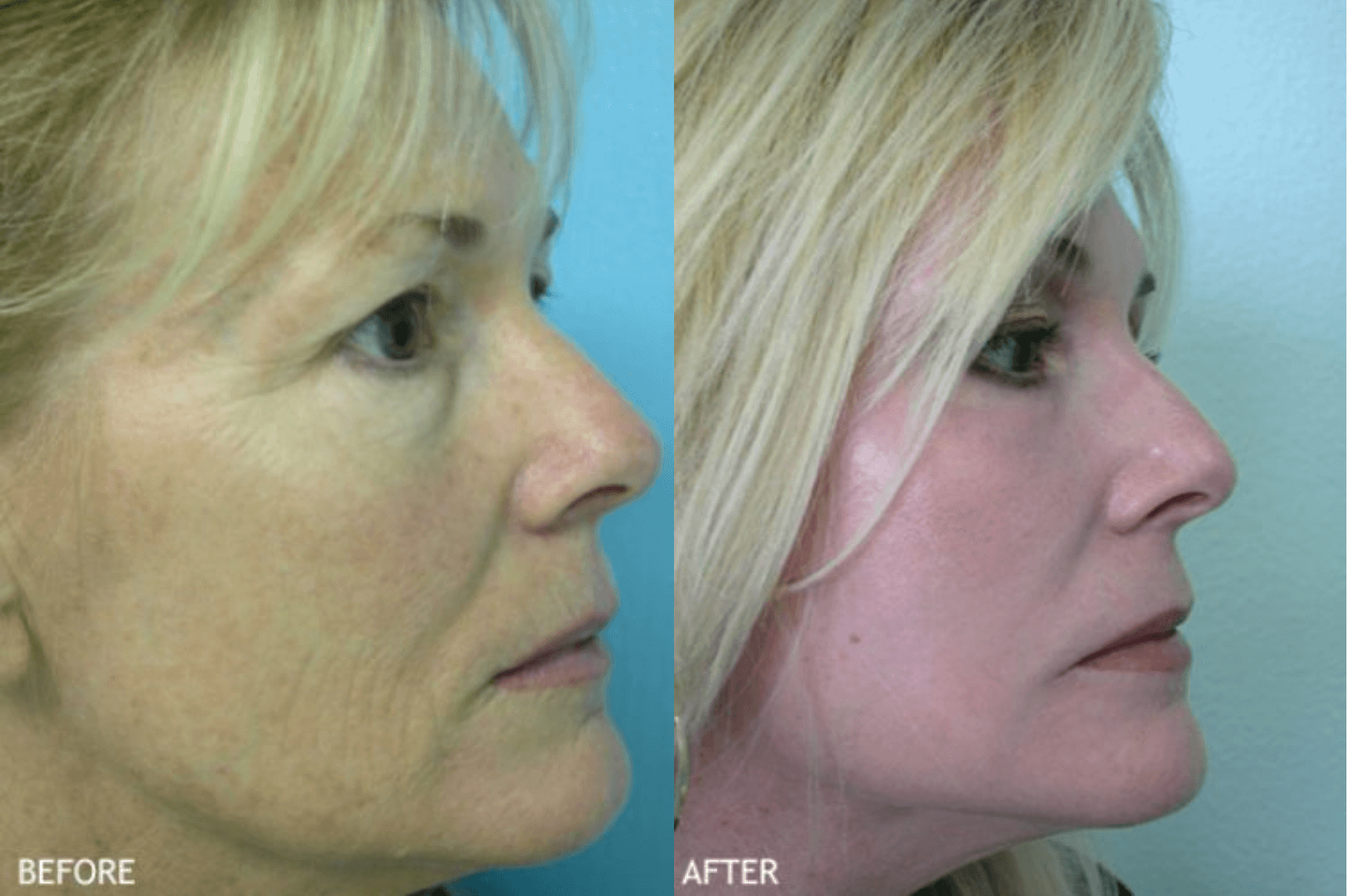 * Every case is different and results do vary. I will be able to address your individual case during your consultation.
Frequently Asked
Questions
Are there any risks or side effects involved with a phenol chemical peel?

As with most procedures, there are some risks involved with phenol chemical peels, including redness, infection, and changes in skin color. Patients who undergo this treatment must also be aware that their renewed skin needs to be protected from the sun.

Is Dr. O'Neil's phenol chemical peel effective for all skin tones?

Yes, but results and healing time will differ with different skin types. Dr. O'neil will discuss this at your evaluation consult.

How long will my result last?

Phenol peels are very long lasting, and the pre-treatment issues usually take 10+ years to return.  
Schedule a
Consultation
If you would like to schedule a consultation or ask a question, please fill out the form below or call us at 951-296-1690.