Tumescent Liposculpture, Temecula
Posted February 14, 2011 in Body Contouring, Fat Reduction, Liposuction
Body Sculpting, Temecula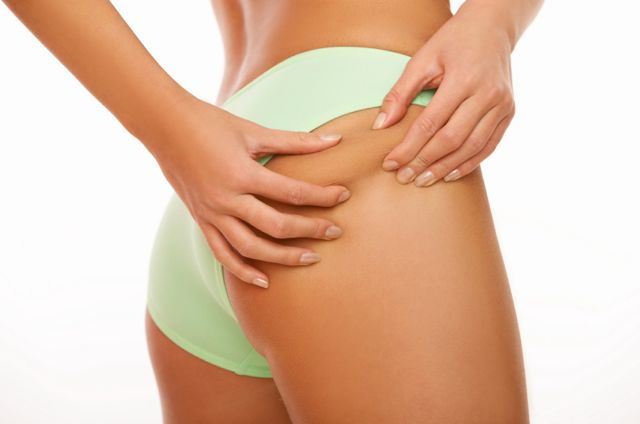 Dr. Kelly O'Neil uses the latest technology in body sculpting called Tumescent Body Sculpting. This technique, developed by a dermatologist, has been used extensively for many years on thousands of patients at The O'Neil Skin And Lipo Medical Center. With Tumescent Body Sculpting, the area to be treated is filled with a sterile fluid. The fluid is a saline solution, which contains local anesthesia medication. The procedure is meant to slenderize, reshape and contour your body. It is not a weight loss method nor a treatment for obesity.

The fat is removed with very small "micro cannulas" that are rounded with no sharp edges, unlike the larger sharp cannulas used in "old style" liposuction. The micro cannulas are connected to a vacuum (suction) machine. They are inserted into the fatty tissue through very tiny incisions. The cannula is gently moved around, very superficially under the skin, and the fatty deposits are suctioned away to improve your body contour. The fat is removed with minimal trauma and bleeding reducing one of the major dangers of liposuction.

Because there is minimal trauma and bleeding there is also minimal bruising and soreness. Most patients return to daily activities or work in two to three days. Patients may return to limited gym and more extensive activities in a week.

The anesthesia is in the fluid, which "numbs" the area to be treated. In most cases the patient is given intravenous sedation to make the experience more pleasant.

Tumescent liposculpture is performed as an outpatient surgery. Some patients return home immediately after their procedure. Others stay one night at a local recovery center to recuperate and are easily able to drive themselves home the following morning.

Tumescent liposculpture provides excellent results especially when compared to "old style" liposuction techniques (see adjacent before and after photos). Because the fat is expanded with fluid, a greater percentage can be removed. And because small "micro cannulas" are used we can remove the fat very close to the skin (with large cannulas this would cause "ridging" or "grooves"). This results in "skin retraction" and eliminates the need for abdominoplasty (tummy-tuck) in many cases.

Your body has a fixed number of fat cells in any given area. When you gain weight you expand the fat cells that you have. The fat cells are permanently removed with tumescent liposuction. Should you gain weight after liposuction, it goes into the fat cells that remain in your body. The treated areas will be the last areas to pick up fat and can no longer balloon out of proportion to the surrounding areas.

Kelly J. O'Neil, M.D. Doctor O'Neil is in private practice in Temecula, California serving surrounding communities including Fallbrook, Murrieta, Wildomar, Lake Elsinore, Perris, Hemet, and Sun City .  He is a cosmetic surgeon and specializes in non-invasive cosmetic procedures as well as body contouring procedures.  See his website for additional information.