Giver Her What She Really Wants for Christmas…Confidence!
Posted December 19, 2014 in Body Rejuvenation, CoolSculpting®, Liquid Facelift, Skin Rejuvenation, Smartlipo™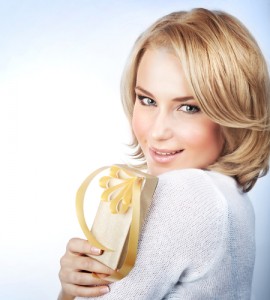 The holidays are right around the corner, and Christmas will be here before you know it. People often procrastinate up to the last minute and then scramble to find the perfect gifts for their loved ones. This Christmas, if a woman in your life has been feeling dismayed by signs of aging or skin imperfections, give her the gift of confidence with a cosmetic treatment.
At O'Neil Skin & Lipo Medical Center, we offer a variety of non-surgical and minimally invasive procedures to improve signs of aging and restore a more youthful appearance to improve self-esteem and give her the confidence she deserves.
Our skin rejuvenation procedure for the face, neck, and chest can improve the following:
Lines and wrinkles
Sagging skin
Pigmentation spots
Sun damage
Acne scars
Body rejuvenation for the skin can reduce the appearance of the following:
Age spots
Freckles
Pigmentation spots
Discolorations
Precancerous lesions
Moles
The Liquid Facelift has the following benefits:
Painless
Safe
Patients can return to work and normal activities the next day
Stimulates collagen production for long-lasting results
No allergy testing required
Restores facial volume to improve the loss of youthful fullness in the:

Cheeks
Tear troughs/lower eyelids
Temples
Jawline
Lips
Eyelids
Mouth folds
Smartlipo™ and CoolSculpting® eliminate unwanted fat with the following benefits:
Safe and effective
Little to no downtime
Inconspicuous to no scarring
Visible results that will continue to improve over time
Achieves permanent results
If you are interested in these or other cosmetic enhancements for yourself or a deserving person in your life, please call (888) 820-5762 or fill out our online contact form for more information. Dr. Kelly O'Neil and his caring staff look forward to helping you and yours look and feel your best!