The Benefits of Non-Surgical Breast Enhancement
Posted October 15, 2015 in Natural Breast Augmentation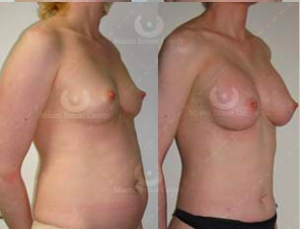 Many women are attracted to the idea of increasing the size of their breasts but are turned off by the idea of extensive surgery and implants. This is common among women who desire a modest size increase of their breasts and feel that implants will increase their breast size too dramatically or obviously. At O'Neil Skin & Lipo Medical Center, we understand that some women are seeking a more natural breast enlargement procedure. That's why we offer non-surgical breast enhancement, which utilizes patient-harvested fat instead of implants.
What Is Non-Surgical Breast Enhancement?
Non-surgical breast enhancement is achieved through a process called fat transfer. Fat transfer uses gentle, fat-preserving liposuction techniques to remove a patient's fat from troublesome areas such as the abdomen, hips, thighs, and back. The fat is purified and then injected into the breasts. The fat is grafted in even layers, which allows the breast shape to be enhanced as well as the size.
What Are the Benefits of Non-Surgical Breast Enhancement?
Fat transfer provides two amazing benefits with a one-time procedure. The liposuction removes fat from problem areas of the body. It helps create better defined abdominal contours and helps you achieve a slimmer physique. People seeking fat transfer usually have fatty areas that are resistant to diet and exercise.
The other benefit is the natural breast enhancement results. Fat transfer achieves results that are subtle and not noticeably augmented. The fact that the breast enhancement is achieved through non-surgical correction means:
Lower risk of complications

You retain breast sensitivity

Minimal scarring

Fast recovery period

Totally natural feel
Am I a Candidate for Non-Surgical Breast Enhancement?
Unfortunately, not every woman is a candidate for non-surgical breast enhancement. It is important to have enough viable fat deposits for harvesting. Women with lean builds typically don't have enough excess fat to utilize for fat transfer. Your body type will be evaluated during your consultation to see if you qualify.
Fat transfer also only provides a modest increase in breast size. Women seeking breast enlargement of two cup sizes or more should probably not consider fat transfer. Some initial volume may be lost in the first few months after the procedure. Most women gain one half cup to one full cup increase in breast size with fat transfer.
If you desire larger breasts but want to avoid surgery and implants, breast enhancement using fat transfer could be the treatment for you. Schedule your consultation at O'Neil Skin & Lipo Medical Center today. Contact our office at 951-296-1690 or fill out our online contact form here for additional information.