Frequently Asked Questions About Non-Surgical Cheek Augmentation
Posted August 24, 2015 in Cheek Augmentation, Facial Fillers, Non-Surgical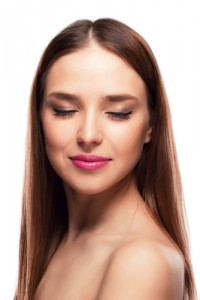 Full, defined cheekbones create a striking facial profile. As we age, we can lose the volume in our cheeks that helps give us that youthful appearance. Whether you naturally lack volume in your cheeks or have lost it as you've aged, non-surgical cheek augmentation can be the solution you've been looking for to restore a beautifully defined face.
What Is Non-Surgical Cheek Augmentation?
Non-surgical cheek augmentation uses a synthetic facial filler to restore volume to the face. At O'Neil Skin & Lipo Medical Center, we use JUVÉDERM VOLUMA® XC to achieve the necessary volume increase. The filler solution is injected via a needle and doesn't require any incisions or anesthesia.
What Type of Filler Is JUVÉDERM VOLUMA® XC?
JUVÉDERM VOLUMA® XC gel is created from hyaluronic acid, which is a naturally occurring sugar in the body. Hyaluronic acid helps the skin retain moisture and stimulates collagen production in the tissues to increase facial volume.
Who Is a Good Candidate for JUVÉDERM VOLUMA® XC Injections?
JUVÉDERM VOLUMA® XC is FDA approved for people 21 years or older. Potential candidates who seek non-surgical cheek augmentation have hollowed cheeks, undefined cheekbones, or age-related fat loss in their faces.
Is the JUVÉDERM VOLUMA® XC Injection Process Painful?
JUVÉDERM VOLUMA® XC is created with lidocaine in the filler gel. The lidocaine numbs the surrounding skin, eliminating any pain that may be associated with an injection treatment. A topical anesthetic is also used to minimize discomfort.
How Long Does a Non-Surgical Cheek Augmentation Procedure Take?
One benefit of non-surgical cheek augmentation is that the process is very quick. It takes anywhere from 20 to 40 minutes depending on the amount of correction needed.
What Are the Side Effects Associated With Non-Surgical Cheek Augmentation?
While there aren't many side effects associated with non-surgical cheek augmentation, the ones that do occur are generally mild and only last a few days. These side effects may include:
Tenderness

Swelling

Bruising

Redness
How Long Do JUVÉDERM VOLUMA® XC Treatments Last?
JUVÉDERM VOLUMA® XC provides volume for up to two years. After that time, repeat treatments may be necessary to maintain your ideal results.
If you are looking to restore lost volume via non-surgical cheek augmentation, schedule a consultation at O'Neil Skin & Lipo Medical Center today. Contact our office by calling 951-296-1690, or fill out our online contact form here for more information.