Non-Surgical Liquid Facelift
Posted July 28, 2015 in Face lift, Facial Fillers, Liquid Facelift, Painless Treatments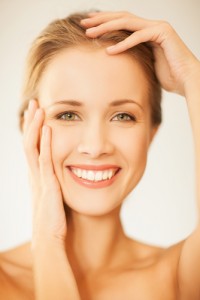 Multiple factors contribute to the appearance of aging in your face. Gravity pulls the muscles down, causing your skin to sag. Your collagen production begins to diminish, leading to wrinkles. The skin becomes thinner and weaker, collapsing inward, which often creates a hollowed appearance. Most practices can perform facelift surgery to restore muscle firmness, and they inject fillers to smooth out wrinkles. However, neither of these procedures correct the gaunt, angular appearance of older features. At O'Neil Skin & Lipo Center, we offer a liquid facelift, which is specifically designed to add overall volume to the face, creating a plump, youthful appearance.
What Is a Liquid Facelift?
The liquid facelift utilizes a diluted formula of JUVÉDERM® hyaluronic acid. Hyaluronic acid is a natural substance in the body that stimulates collagen and tissue synthesis deep in the dermis. The liquid facelift differs from a standard filler procedure in two ways. The first being that a non-sharp cannula is used instead of a needle. This reduces the bruising that is often associated with filler treatments. The second is that the diluted hyaluronic acid formula is spread out across the entire face rather than just in selected areas. By distributing the formula evenly across the face, this treatment plumps all of the facial skin rather than just smoothing specific wrinkles.
Areas of Correction
Temples

Lower eyelids

Cheeks

Jawline

Nasolabial folds

Mouth folds
Benefits of a Liquid Facelift
At O'Neil Skin & Lipo Center, patient comfort is just as important as results. For this reason, our liquid facelift procedure is performed under twilight sedation or local anesthesia. This results in a completely pain-free procedure that results in minimal, if any, negative side effects.
Since a non-sharp cannula injects the solution into the skin, there is minimal bruising. Many patients find that they can immediately resume their daily activities.
A liquid facelift treatment can remove five to seven years from your appearance. By combining this treatment with our skin rejuvenation procedure, the right patient can see an additional ten years erased.
To see just how amazing your result can be, view our photo gallery here.
Youthful Hands
The process of a liquid facelift can also be applied to correct the appearance of prominent veins and bones on your hands. The treatment will fill out your hand tissue, helping your skin look thicker and younger.
If a liquid facelift sounds right for you or if you are interested in other skin rejuvenation procedures, schedule your consultation at O'Neil Skin & Lipo Center today. Contact our office by call 951-296-1690, or fill out our online contact form here for more information.