Introducing Our Latest Laser Technology
Posted March 19, 2015 in Fractional Laser, Painless Treatments, Skin Treatments
Painless Fractional Laser Treatments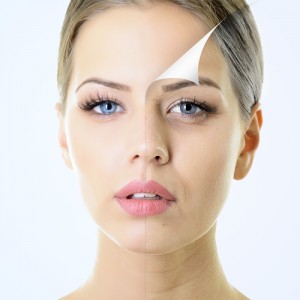 At O'Neil Skin & Lipo Center, it is our goal to provide our patients with the easiest, most enjoyable experience possible. It is our belief that your treatment should help you achieve jaw-dropping results while being as painless as possible. That's why we are excited to introduce our new, painless fractional laser to our skin treatment repertoire.
What Is a Fractional Laser?
Fractional lasers provide non-invasive treatment for skin enhancement. The laser beam stimulates collagen production deep in the dermis and corrects pigmentation in the epidermis. Our fractional laser bridges the gap between ablative and non-ablative laser techniques, meaning it works in both the epidermal and dermal layers of the skin during the same treatment. At O'Neil Skin & Lipo Center, we use a CO₂ laser in order to provide high-quality treatment of the skin.
How Does a Fractional Laser Work?
Fractional laser treatment delivers a laser beam divided into thousands of small columns that penetrate deep into the skin. These areas of treatment are called microthermal treatment zones. Each treatment zone destroys old epidermal pigmented cells and stimulates the dermis to produce new collagen.
What Can a Fractional Laser Treat?
Sun Damage

Pigmentation

Acne Scars

Fine Lines/Wrinkles
How Is a Fractional Laser Painless?
At O'Neil Skin & Lipo Center, your comfort is our priority. We offer our fractional laser treatment with both a topical anesthetic that numbs the skin and IV sedation, so the procedure is painless. Discomfort following the procedure may occur, but many patients say it is minimal and easily treated with over-the-counter pain medication.
Fractional Laser FAQs
What is the recovery time after treatment?
Typical recovery time is 7 to 10 days, during which you will need to keep your face heavily moisturized. You will experience flaky, peeling skin that will reveal beautiful, revitalized skin underneath once it heals.
Where will my procedure be performed?
O'Neil Skin & Lipo Center has a fully accredited surgical facility in which we perform our procedures. To read the benefits of an accredited surgical facility, click here. Using our surgical center will also cut costs.
How much does the treatment cost?
The cost of treatment ranges from $1,000 to $3,000 depending on the type of treatment, the areas treated, and the number of treatments.
How many treatments do I need?
Most patients see a vast improvement in skin quality after the first treatment. However, to achieve ideal results, repeated superficial treatments may be needed.
Schedule your consultation at O'Neil Skin & Lipo Center today! See how painless, fractional laser treatments can remove years from your face and restore beautiful, healthy skin. Call us today at (888) 820-5762 or fill out our online contact form.