Alternative to Implants
Posted December 22, 2017 in Fat Transfer
Having fuller breasts or a more shapely behind can complement your curves beautifully. If you don't have the overall body shape you desire, you might want to consider enhancement procedures. If you feel that implants just aren't for you, you don't like the invasiveness of the surgery to place implants, or you don't believe they will create the look you desire, there are other options available to help you achieve the new look you want. Fat transfer is the ideal and revolutionary alternative to implants.
What Is Fat Transfer?
Fat transfer is exactly what its name would suggest. We transfer fat from one area of your body to another, where the increase in volume is needed. This process begins by first using Smartlipo™ to remove fat from areas with excess deposits of fatty tissue. The fat is then purified and injected into the area that requires volume restoration. We graft it in fine, even layers to produce smooth and complementary results.
Natural Breast Augmentation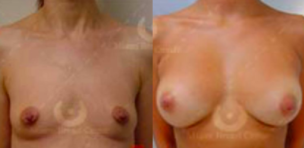 Natural breast augmentation is designed for women who are looking to increase the size of their bustline without it being obvious. Even when implants are placed to look completely natural, they can still feel foreign. With fat transfer, we use your own harvested fat to develop the desired fullness and breast shape that implants would traditionally create. With fat transfer, the difference is that your breasts will still feel like your own.
Butt Augmentation With Fat Transfer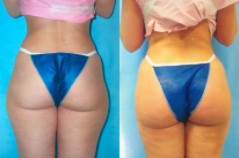 Butt augmentation with fat transfer, popularly known as the Brazilian Butt Lift, has become increasingly popular over the past few years. Shapely, defined buttocks are more commonly considered attractive today than they were a decade ago. Butt implants are notorious for creating a more noticeably augmented look, whereas fat transfer produces a more subtle and natural result. During the process, we can also shape the hips to improve the transition from your waistline to the buttocks.
Benefits of Fat Transfer
Uses 100 percent patient-harvested fat
Eliminates stubborn deposits of fat from common problem areas including the abdomen, hips, thighs, and back
Zero chance of an allergic reaction
Customized shaping results
Even, natural-looking results
Are You a Candidate?
Fat transfer procedures require a patient to have adequate deposits of excess fat for harvesting. This technique may not be the best treatment for thin or athletic women. You should schedule a consultation with a fat transfer specialist to evaluate all your body enhancement options.