Skin Care After Laser Treatments
Posted February 13, 2018 in Fractional CO₂ Laser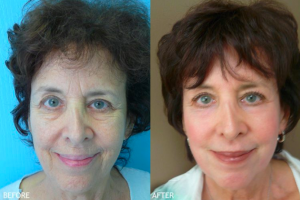 Undergoing any cosmetic procedure can be a big decision, and it is important to take good care of yourself afterward to ensure the best results possible. The way you care for your newly rejuvenated skin after a laser procedure is important because it is what ensures that your skin heals appropriately.
Fractional Laser Procedure
Dr. O'Neil uses a fractional CO₂ laser to stimulate collagen production. This non-invasive treatment penetrates the epidermis and dermis layers of the skin, meaning that one procedure works to treat both areas instead of requiring two separate procedures. In this treatment, the cells on the epidermis are destroyed while the cells in the dermis are stimulated to create new cells. This process results in healthy, rejuvenated skin. The treatment is not painful; during your procedure, you will be given a topical anesthetic and IV sedation. You may feel some discomfort after the procedure; however, this can easily be treated with over-the-counter pain medication. Treatable areas include the face, arms, legs, or body.
Aftercare and Recovery
As you recover from your procedure, proper care will help your skin have the best fresh start possible. This is why it is vital to follow Dr. O'Neil's aftercare instructions carefully.
Your typical recovery time will be approximately seven to 10 days. During this time, Dr. O'Neil will provide a healing ointment for you to apply. This time frame is vital in making sure that your skin will maintain the results of the procedure. During this time, you will also want to make sure that your face stays heavily moisturized. Keeping your skin hydrated on a daily basis is essential, but it is even more important after a procedure such as this. You may feel some tightening, itching, or other irritation, but this is normal and should dissipate soon after the treatment.
In addition to your skin, it is also important to keep yourself hydrated and well-rested so that your body and its resources help heal your skin. This includes avoiding sun exposure as much as possible and not engaging in rigorous exercise for a couple of weeks. You should use a high SPF sunscreen if you go out in the sun.
You can typically expect your skin to heal after about two weeks; at that time, you can begin to engage in your regular activities. However, healing time does vary. If you're concerned at any point after your procedure, please reach out to us to discuss your concerns.
If you have sun damage, pigmentation differences, acne, or wrinkles, the CO₂ laser treatment may be the right choice for you. Contact us for a consultation with Dr. O'Neil. You can reach our office at 951-296-1690 (Aliso Viejo), 951-296-1690 (Sherman Oaks), or (951) 296-1690 (Temecula).