What Is the Difference Between Cosmetic and Plastic Surgery?
Posted December 10, 2019 in cosmetic surgeon
2 Min Read
Although many people may realize that both cosmetic and plastic surgery have similar goals, it is good to research the procedure you are interested in and find a physician who specializes in that procedure.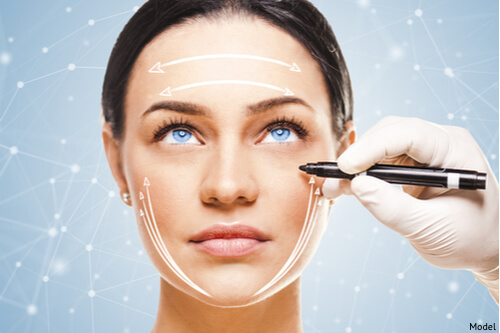 One of the biggest factors to keep in mind is that there is a difference between cosmetic and plastic surgeons.
Cosmetic Surgery
The goal of cosmetic surgery is to enhance aesthetic appeal, symmetry, and proportion of an appearance.

Cosmetic surgery may include surgical and non-surgical procedures on the head, neck, body, and other functional areas.

Some examples of cosmetic surgeries are breast enhancement, facial contouring, facial rejuvenation, body contouring, and skin rejuvenation.
Plastic Surgery
Plastic surgery has a variety of procedures that focus on enhancing the appearance for both aesthetic and reconstructive reasons.

Reconstructive surgery typically corrects conditions caused by birth disorders, trauma, burns, and disease.

Some examples of plastic surgery procedures include breast reconstruction, burn repair, congenital disability repair, lower extremity reconstruction, hand surgery, and scar revision surgery.

Take a look at this graph to get a better idea of the requirements between the different organizations.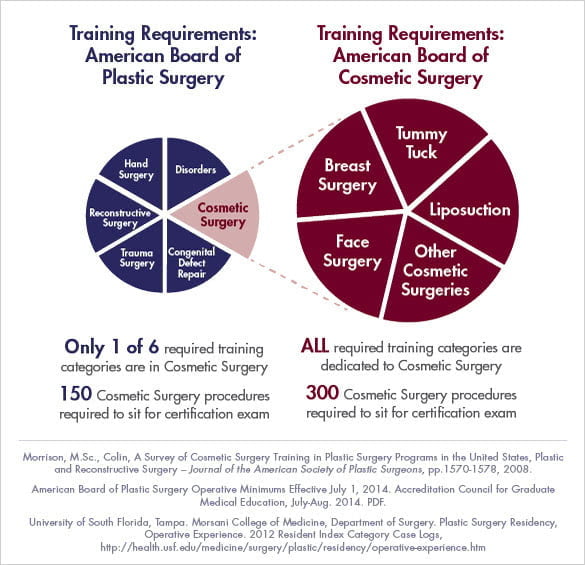 So if you are looking for a physician who can perform surgery for aesthetic reasons, it is likely that you will be better off with a cosmetic surgeon who focuses on aesthetic surgeries only, rather than a plastic surgeon who handles many different types of surgeries.
How Common Is Cosmetic and Plastic Surgery?
According to a survey conducted by RealSelf, 82 percent of adults planned to improve their well-being or appearance in 2019. 

While that does not necessarily mean all of these adults were planning on receiving cosmetic or plastic surgery, it does mean that 82 percent of the study cared about the idea of improving their appearance.

Millennials are twice as likely to consider plastic or cosmetic surgery when compared to adults who are 35 years or older.

Cosmetic Surgery Near You
It is essential to do your research before choosing a physician or procedure.

Anyone in the Aliso Viejo, Sherman Oaks, and Temecula area can receive cosmetic treatment at O'Neil Skin and Lipo Medical Center.

If you would like to learn more about Dr. Oneil's practices, contact us at (951) 296-1690 or visit our website.