Non-Surgical Holiday Treatments
Posted December 27, 2016 in BOTOX®, Facial Fillers, Skin Rejuvenation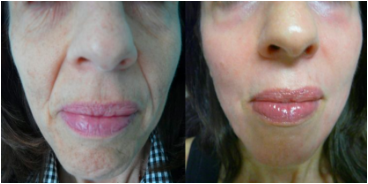 Each year when the holidays come around, families and friends travel from near and far to celebrate together. The holidays may cause you to feel some stress, knowing your relatives will be able to see the new wrinkles and facial lines you've likely developed. While you're bustling around gathering decorations, ingredients, gifts, and party favors, it can be easy to forget about yourself. Set an appointment to visit O'Neil, and he and his staff will provide you with non-surgical facial treatments to quickly and effectively refresh your appearance during this holiday season.
Non-Surgical Facial Treatments for Last-Minute Rejuvenation
The holidays come upon us so quickly that most of us find ourselves rushing to take care of everything at the last minute. These non-surgical treatments are here for you in case you also left your appearance for the last minute. Each of these facial treatments requires little to no downtime and can greatly refresh your appearance with a short treatment session.
BOTOX® Cosmetic
BOTOX® Cosmetic is a neuromodulator that can improve the appearance of fine lines and wrinkles on the forehead, between the brows, and around the eyes. By relaxing the facial muscles of the forehead and brows, these injectables can reduce or eliminate the appearance of wrinkles in the upper face.
Facial Fillers
Injectable facial fillers can tighten sagging skin, increase volume in thinning areas, and smooth facial wrinkles. Fillers such as Restylane®, RADIESSE®, JUVÉDERM®, BELOTERO BALANCE®, Perlane®, and Sculptra® Aesthetic can smooth the skin, rebuild collagen, fill in wrinkles and folds, augment the lips and cheeks, and improve your overall facial contours.
Skin Rejuvenation
Skin rejuvenation treatments can refresh damaged skin and restore a more youthful appearance. Chemical peels, dermabrasion, and microdermabrasion are combined to soften damaged skin, minimize fine lines and wrinkles, and reduce discoloration on the entire face.
At many holiday gatherings, the attendees only see each other once a year or once every few years. Instead of worrying about what everyone will think when they see your new wrinkles, you can show off a smooth, youthful face by taking advantage of the many non-surgical treatments we offer for facial rejuvenation.

Schedule your consultation for non-surgical facial rejuvenation with board-certified plastic surgeon Dr. O'Neil today. Call our office at (888) 820-5762, or fill out our online contact form to book your appointment now.