Lip Enhancement Using Restylane®
Posted June 29, 2015 in Facial Fillers, Lip Augmentation, Lip Enhancement, Restylane®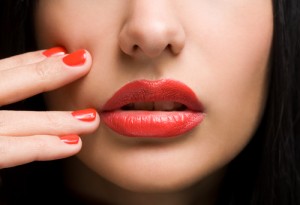 There are hundreds of "at-home" ways to increase the size of your lips you can find online. These can run the gamut of slightly ridiculous (like mixing ginger and cayenne pepper with your lip gloss) to downright dangerous (the now infamous "Kylie Jenner Challenge"). It seems that many women and some men will go to any lengths to achieve fuller, luscious lips. This makes some sense, considering that lips are one of the top five physical attributes people say they are most attracted to, but most DIY lip enhancements yield unreliable results at best.
While some people may opt for these cheaper, do-it-yourself treatments, there is no substitute for a quality lip augmentation treatment by a professional. In-office dermal lip filler treatment is safer and provides better quality, longer-lasting results.
At O'Neil Skin & Lipo Medical Center, we offer lip enhancement treatments using Restylane®. Restylane® is a hyaluronic acid dermal filler that stimulates the production of collagen in the tissue when injected. The increased collagen production plumps the lips and helps create a smooth, full appearance.
Our lip augmentation treatments have only mild to moderate discomfort since a mild anesthetic is mixed into the Restylane® injection. The full procedure takes about 30 to 45 minutes. Patients see immediate results, but it may take up to two weeks for full enhancement. Patients can immediately resume normal activities following their procedure. Your results typically last six months, but mild plumpness is likely to remain due to new tissue formation.
Other Enhancement Using Restylane®
At O'Neil Skin & Lipo Medical Center, we utilize Restylane® as more than just a lip filler. As a hyaluronic acid filler, Restylane® hydrates and cushions the skin and is often used to correct the appearance of wrinkles and fine lines. This helps create a more youthful, bright complexion. Restylane® can be used to add volume and smooth other facial areas, including:
Under-eye bags

Cheeks

Nasolabial folds

Hands
If you are seeking to achieve fuller, plump lips through dermal fillers, schedule your consultation at the O'Neil Skin & Lipo Medical Center today. Contact our office by calling 951-296-1690, or fill out our online contact form here for more information.