Lifestyle Lift In Temecula
Posted January 18, 2011 in Face lift, Home, Neck Lift
What is a Lifestyle Lift?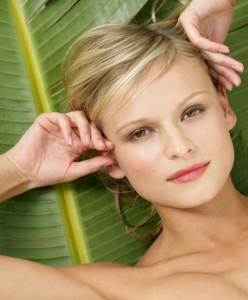 A "Lifestyle Lift" is a cosmetic surgical procedure designed to improve the appearance of the lower face and neck.  It is most effective on the jowl area and the submental (under the chin) area of the face and neck.  It is designed to improve the chin and jawline profile and to give you a firmer and tighter neck.
Like other types of facelifts, a "Lifestyle Lift" requires some surgical incisions to be made around the ear area.  In this way, redundant skin may be removed and tightened.  Only "Lifestyle Lift" participating doctors may advertise using the name "Lifestyle Lift" but other cosmetic surgeons perform similar surgical procedures using terms like a "lower facelift", "small facelift", "S-lift", "mini lift" or "neck lift".  Results will vary depending on physician experience and expertise.
Complications with "Lifestyle Lifts" are similar to other small face/neck-lift procedures.  They are rare but include bruising, hematoma, infection or unevenness.  Your particular physicians experience will make a huge difference in your risk.  But generally speaking, these types of surgical procedures are safe and well tolerated.
Some surgeons will require General anesthesia but often the surgeon will opt for intravenous sedation coupled with local anesthesia to provide comfort for the patient during the procedure.
"Lifestyle Lifts" only modestly improve facial wrinkles and will have little or no effect on mouth and lip lines.  Laser or chemical peels as well as Botox and fillers can be added to the lift to enhance wrinkle improvement.
Doctor O'Neil is in private practice in Temecula, California serving surrounding communities including Fallbrook, Murrieta, Wildomar, Lake Elsinore, Perris, Hemet, and Sun City .  He is a cosmetic surgeon and specializes in non-invasive cosmetic procedures as well as body contouring procedures.  See his website for additional information.