Dr. Kelly O'Neil
Posted September 23, 2011 in Home
Dr. Kelly O'Neil, O'Neil Skin and Lipo Medical Center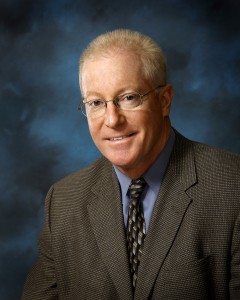 Dr. Kelly O'Neil, a cosmetic surgeon located in Temecula, CA welcomes you to his blog.  For those of you who don't know him, he has been practicing cosmetic surgery in the Temecula Valley since 1981.  Dr. O'Neil helped raise three lovely daughters here in the valley.  They are all now married and the oldest (Laurie) just recently had the first grandchild, a boy (Robert).  The other two (Alicia and Katie) are working on starting families of their own.  All three daughters have earned their Master's Degree.  Needless to say he is quite proud of them.
When Dr. Kelly O'Neil first decided to become a Doctor he thought he wanted to be a Family Physician and "do it all!"  He changed his direction after doing some externship's with a couple of practicing cosmetic surgeons.   He was amazed at what these doctors could accomplish for their patients and how pleased and happy their patients were with the results.  For some, these improvements were life changing.  For others, it made them more confident and gave them great satisfaction.
Dr. O'Neil's early cosmetic practice was dominated by nonsurgical facial rejuvenation techniques.  This was in the 1980's and early 1990's before nonsurgical procedures became so popular.  Fortunately, he was able to help thousands of patients look better and younger.  The fact that these treatments where less invasive and less expensive compared to surgery, was popular with his patients as well.
Dr. O'Neil says, "I love my work!"  He says it is extremely rewarding and he feels very fortunate to have been able to help so many people.
His practice has expanded over the years into many new areas and techniques.  He has worked hard to keep the practice confined to "less invasive" or "non-surgical" cosmetic procedures.  He has found that these procedures are safer and less expensive to the patient.  But most importantly, Dr. O'Neil has chosen procedures which provide maximum results and still look natural.  This approach has brought the most patient satisfaction.
We now offer ultrasound treatments, body sculpting and Smart lipo (laser), as well as Botox and Fillers, like Restalyne and Juvederm.
Nonsurgical and less invasive treatments are the direction Cosmetic Medicine is heading.  In the last 5 years Cosmetic Surgeries are down 25% but non-surgical procedures are up 100%!
Our goal at the O'Neil Skin and Lipo Medical Center is to achieve maximum improvement with a natural look, accomplishing this in the least invasive way.  Usually that means without surgery.
If you are one of our patients, Dr. Kelly O'Neil invites you to share your experience on our blog.  New readers should check out some of his blog articles.  He has tried to make them easy to understand and as informative as possible.
Please contact Dr. Kelly O'Neil with any comments or questions 951-296-1690.