4 Things You Need to Know About Lip Fillers
Posted April 15, 2020 in Lip Augmentation, Lip Enhancement
2 Minute Read:
Every year, thousands of women consider lip augmentation to enhance the fullness, youthfulness, and sexiness of their pout. And while there are surgical means available to achieve a larger and fuller lip structure (including lip implants and lip lift surgery), more women are considering their non-surgical option: lip fillers.
Lip augmentation with fillers injects specialized dermal fillers into the top and bottom lip to increase volume and shape. These fillers offer a range of enhancement levels, from natural improvement to dramatic augmentation.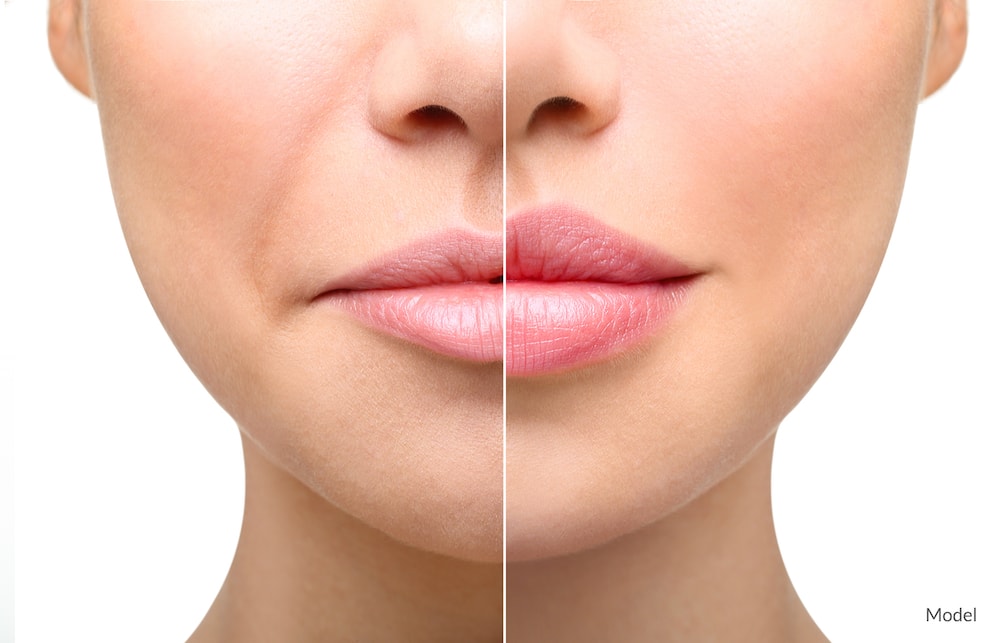 Here are four things you need to know to stay informed and make a choice that helps you look even more fabulous.
1. Preparation Is Key
Getting lip fillers involves more than walking into the surgery center and saying you want Kylie Jenner-like lips. It is critical that you give some thought to how you want your lips to look after the procedure. Do you want a subtle change in volume or a more dramatic shift in lip volume and shape? Expressing your wishes clearly helps your practitioner provide a lip look you love.
Know What to Expect Before Getting Lip Fillers
Before you undergo lip filler injections, you will meet with your provider for a consultation. At this time, your provider will examine your lips and discuss possible injectable options and needed volumes. Using your ideas and taking your medical factors into account, your provider will make a final recommendation to meet your goals.
2. Lip Fillers Are Not Permanent
Dermal fillers are made up of various synthetic compounds (many of which are naturally present in your body) that will eventually be absorbed. Because of this, these injections are not permanent, and because your lips move constantly, lip fillers tend not to last as long as fillers in the cheeks or other areas. Although lip fillers can last up to a year, it's common for clients to return after six to nine months for additional filler.
3. There Are Different Types of Lip Fillers
There are two main brands of injectable fillers used for the lips: JUVÉDERM® and Restylane®.
These hyaluronic acid fillers enhance volume by attracting moisture to the lips, leaving them looking full, hydrated, and supple. While these fillers have similar ingredients, they provide slightly different results, so it is essential to discuss all of your options with your provider before choosing your filler.
4. Lip Fillers Are Not Set in Stone
Most people who take the time to prepare for their treatment like their new lip look. However, if you are not 100 percent satisfied, you can come back for an adjustment. Also, since getting your lips "done" with lip fillers is not permanent, your lips will eventually return to their normal appearance, and you can choose to alter the specifics of your augmentation.
Interested in Learning More?
If you are interested in learning more about lip fillers or other cosmetic enhancements, contact O'Neil Skin and Lipo Center online or call us at (951) 296-1690.