The Liquid Facelift
Posted October 13, 2014 in Uncategorized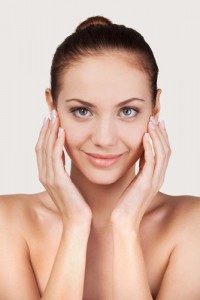 Preserving an attractive facial appearance is a constant process that requires year-round attention, especially during the summer season in Southern California. When the sun's harmful rays combine with the loss of collagen that comes with natural aging, fine lines begin to develop. Over time, deep wrinkles and volume loss occur, causing a person's facial appearance to make them look older than they actually are.
Dr. O'Neil offers the liquid facelift to significantly improve the following:
Sagging brows

Hollowing below the eyes (dark circles)

Frown lines (lines between the eyebrows)

Crow's feet

Loss of cheek volume

Creases around the nose and mouth (nasolabial folds and mouth folds)

Thin lips

Jowl reduction

Hollowing of temples
How the Liquid Facelift Works
The liquid facelift is a minimally invasive cosmetic procedure performed by combining various injectables together. Since only fine needles are used during treatment, patients do not have to worry about any downtime or scarring from incisions.
Of the injectables that exist, we offer our patients some of the most popular, including:
As the most commonly used injectable in the world, BOTOX® Cosmetic is a neurotoxin made from a protein called botulinum toxin A that relaxes the facial muscles. It is used to treat forehead wrinkles, furrowed brows, and fine lines at the corners of the eyes (crow's feet). The results from BOTOX® typically last three to four months.
Made from hyaluronic acid, Restylane® is a filler that restores volume to the skin by filling in severe wrinkles and folds. It is typically used on the temples, eye grooves, upper eyelids, cheeks, nasolabial folds, lips, and jowls. Results from Restylane® typically last six months, with some permanency due to new tissue growth.
Also made from hyaluronic acid, JUVÉDERM® Ultra Plus is longer lasting than Restylane and a little firmer in consistency. This filler is best used in cheeks and nasolabial folds (mouth folds). Results from JUVÉDERM® Ultra Plus last between 12 to 15 months.
Comprised of calcium-based microspheres, RADIESSE® is another longer-lasting filler we offer. This filler improves the cheeks, smile lines (nasolabial folds), jowls, and lines around the mouth. Results from RADIESSE® typically last between 9 to 15 months, with some permanency due to new tissue growth.
The results of a liquid facelift typically last between six months to a year, although the exact length of time varies from patient to patient.
To find out if you are a good candidate for a liquid facelift, we welcome you to schedule a consultation at O'Neil Skin & Lipo Medical Center. Simply call our practice at (888) 820-5762 or fill out our online contact form to get started today. Dr. Kelly O'Neil and his caring staff look forward to seeing you soon and helping you achieve a more youthful facial appearance.