3 Reasons You Should Fill With Fat
Posted August 23, 2017 in Natural Breast Augmentation, Natural Butt Enhancement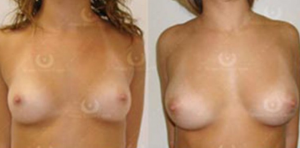 As the popularity of plastic surgery increases, the focus on natural, beautiful results has become more important. A common problem we hear from patients looking to enhance their appearance is they are afraid that the synthetic products used for most procedures will give them poor, noticeably augmented results. Fat transfer was developed to provide body improvements without the typical downfalls associated with artificial implants and fillers. Here are 3 reasons you should consider fat transfer.
1. All-Natural Filler
Fat transfer uses only patient-harvested fat to achieve the volume increase or reshaping you desire. Since we use your fat, there is zero chance of your body rejecting it following your procedure. It is also an ideal alternative for patients who are allergic to common ingredients in facial fillers. As a 100 percent natural filler, fat transfer is the safest option for most patients.
2. Overall Body Contouring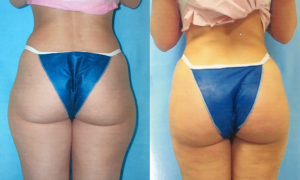 Liposuction is performed to harvest the fat that will be used for the transfer. This process can contour the abdomen, hips, and thighs improving your overall body shape. With liposuction, we can enhance the curves at the hips, create beautiful definition along the breasts, and restore a toned abdominal contour.
3. Perfect for Face, Breasts, or Buttocks
Fat transfer is the most versatile treatment and provides head to toe improvement. It is perfect for facial rejuvenation, breast augmentation, and buttock enhancement.
Facial fat transfer: Fat transfer to the face can be used to fill in wrinkles and increase lost volume along the cheeks. This enhancement lasts longer than other filler options available.
Natural breast augmentation: By using your fat, you can increase the size of your breasts and improve their overall shape. We can create more pronounced breast definition, and your results last just as long as traditional implants.
Butt augmentation: Fat transfer improves the size and shape of the buttocks. We can enhance the curvature of the hips for a more shapely and feminine appearance.
For more information about the benefits of fat transfer, schedule a consultation with Dr. O'Neil. You can call us today at 951.296.1690 or contact us online.